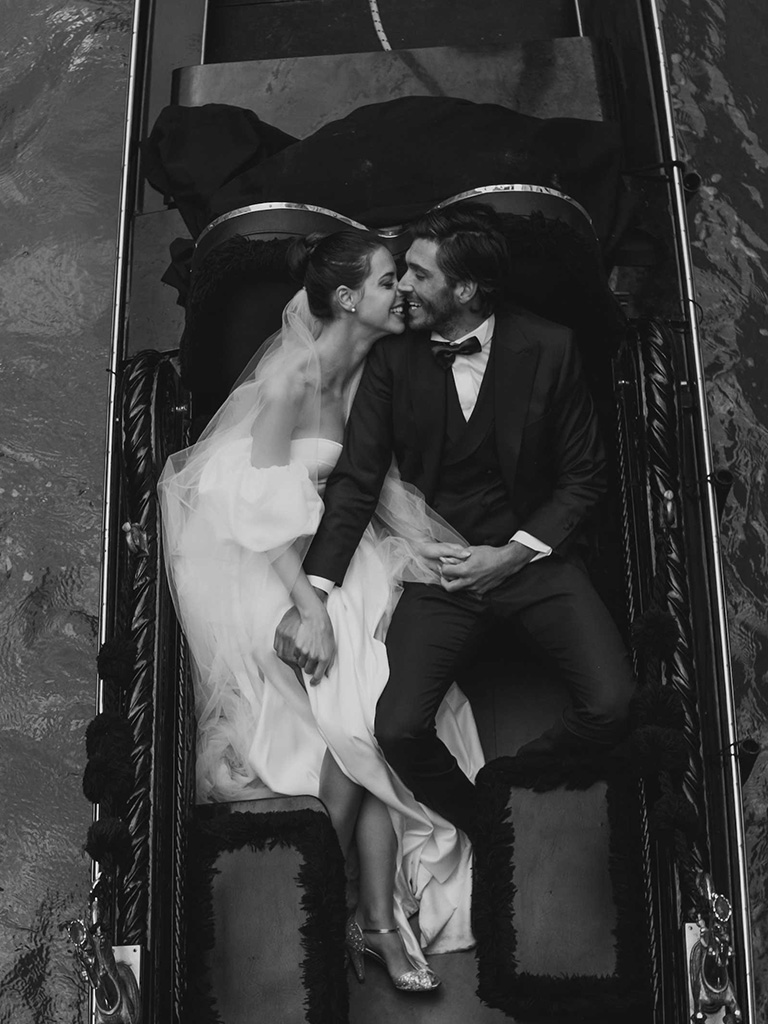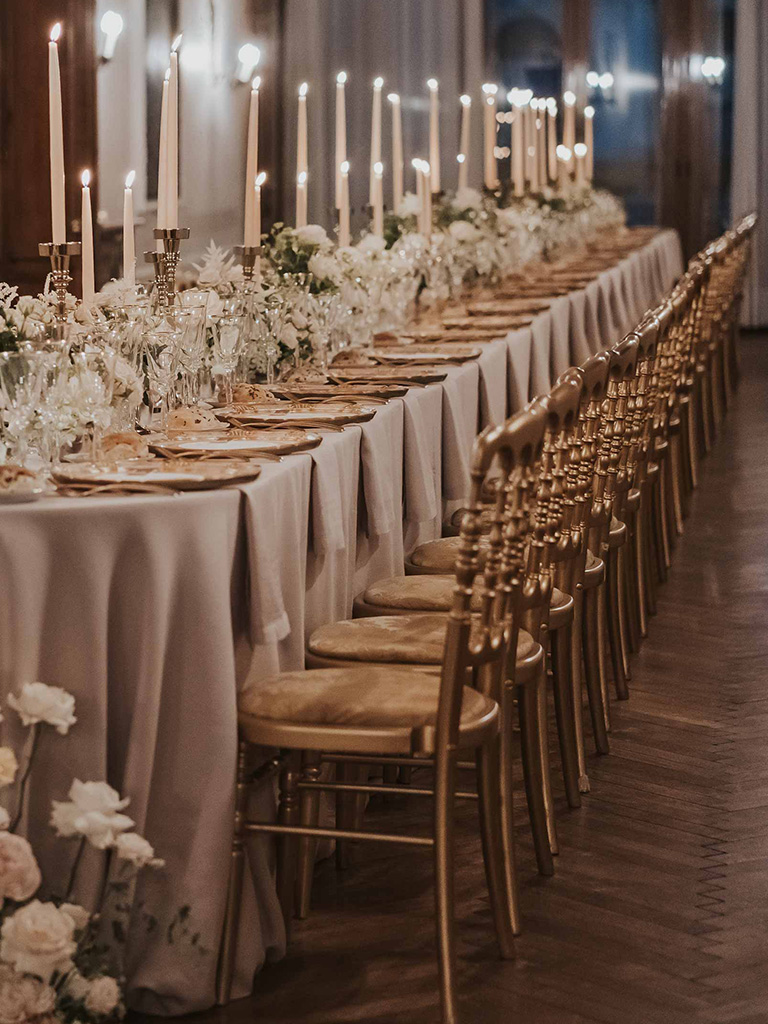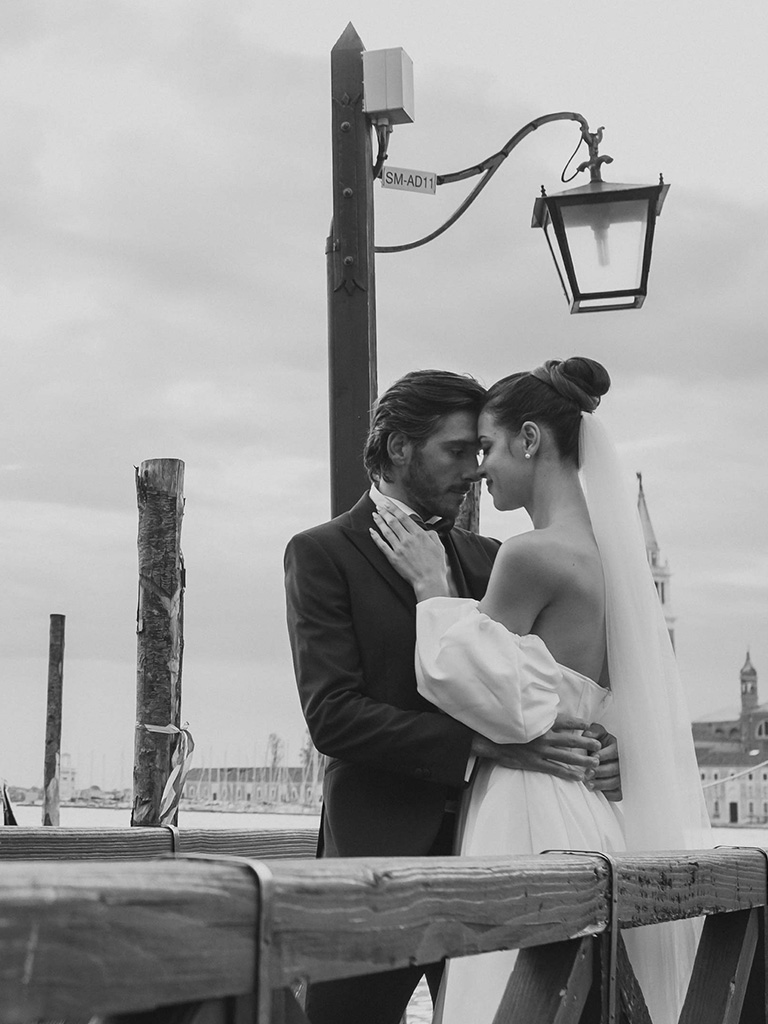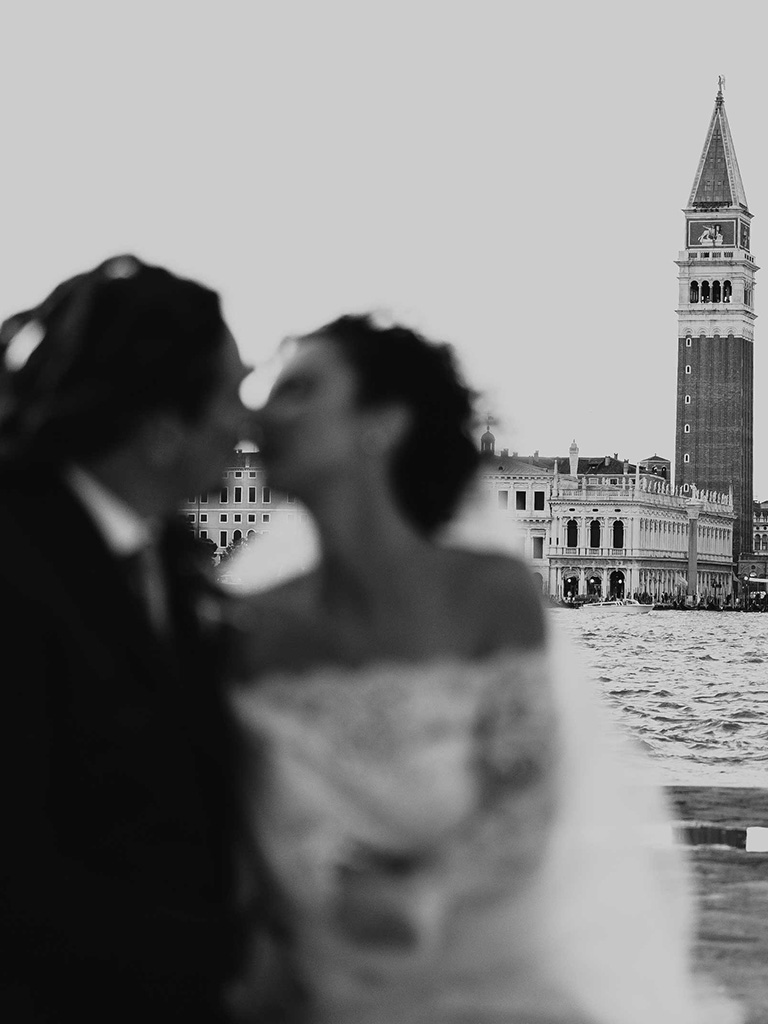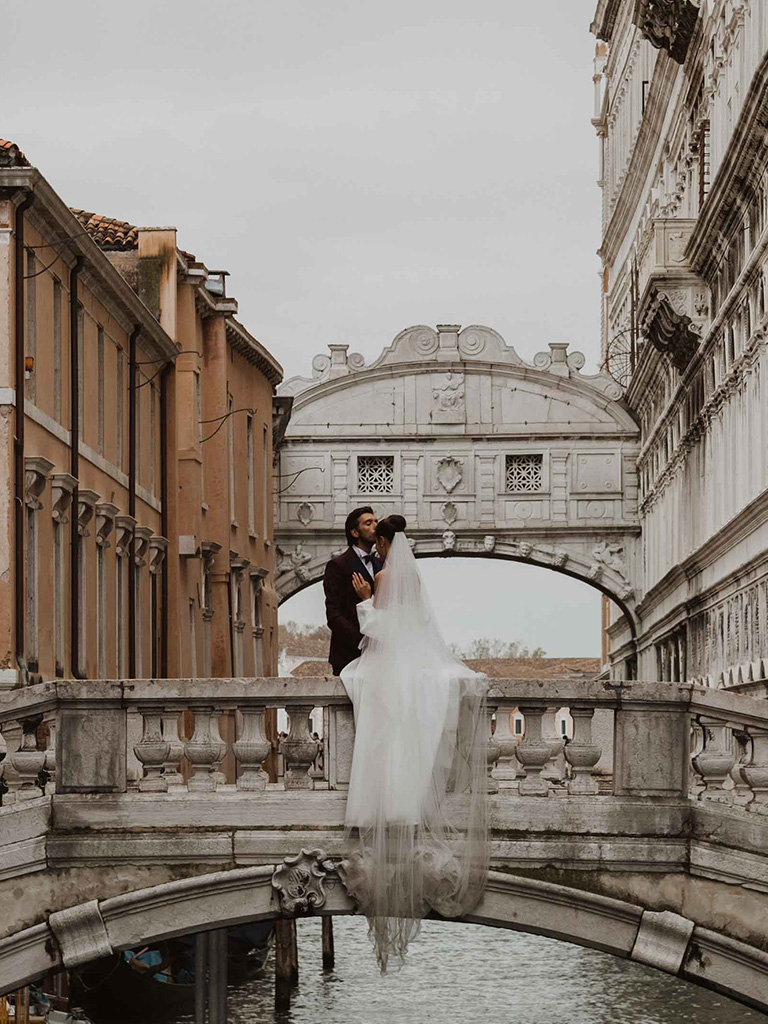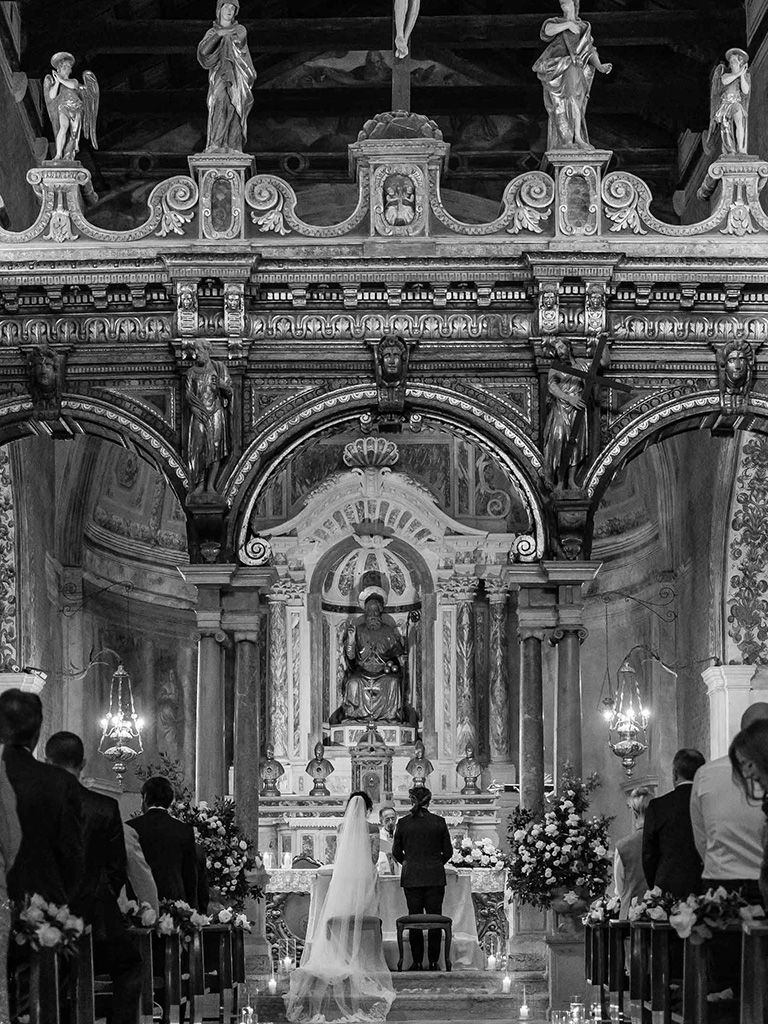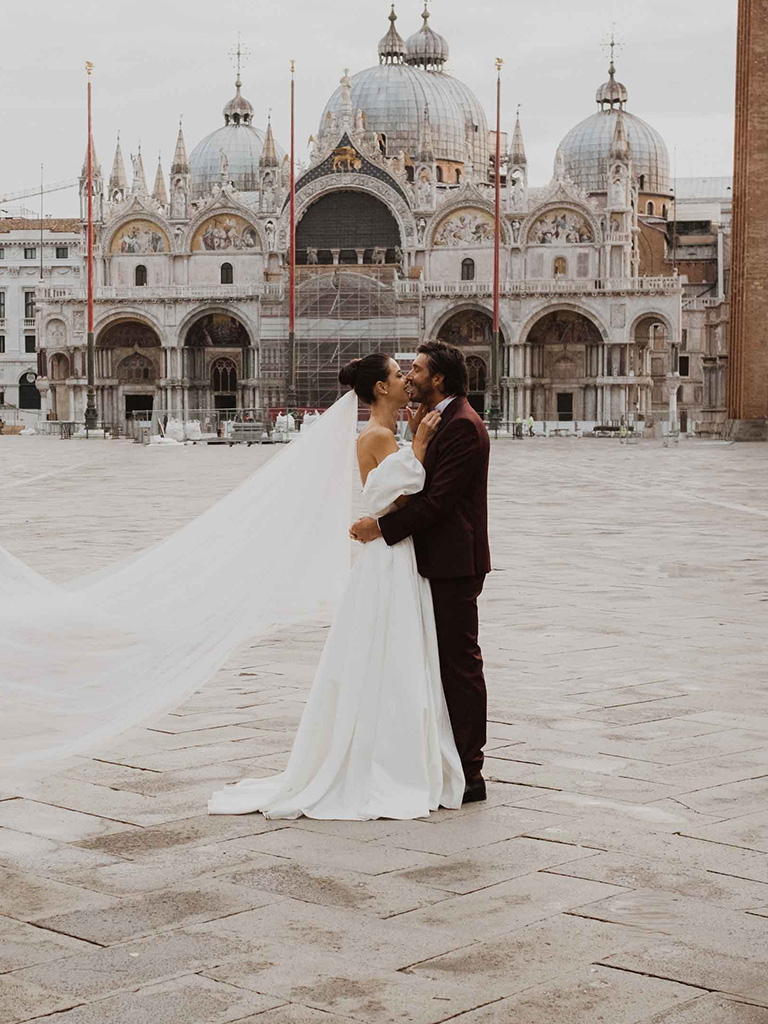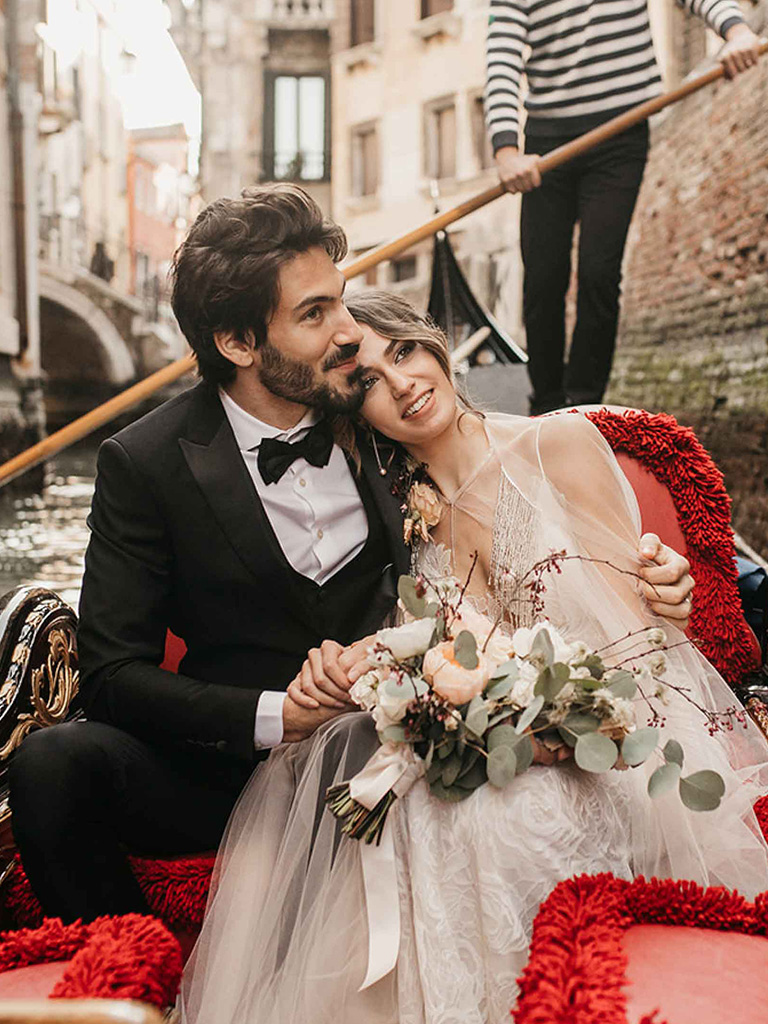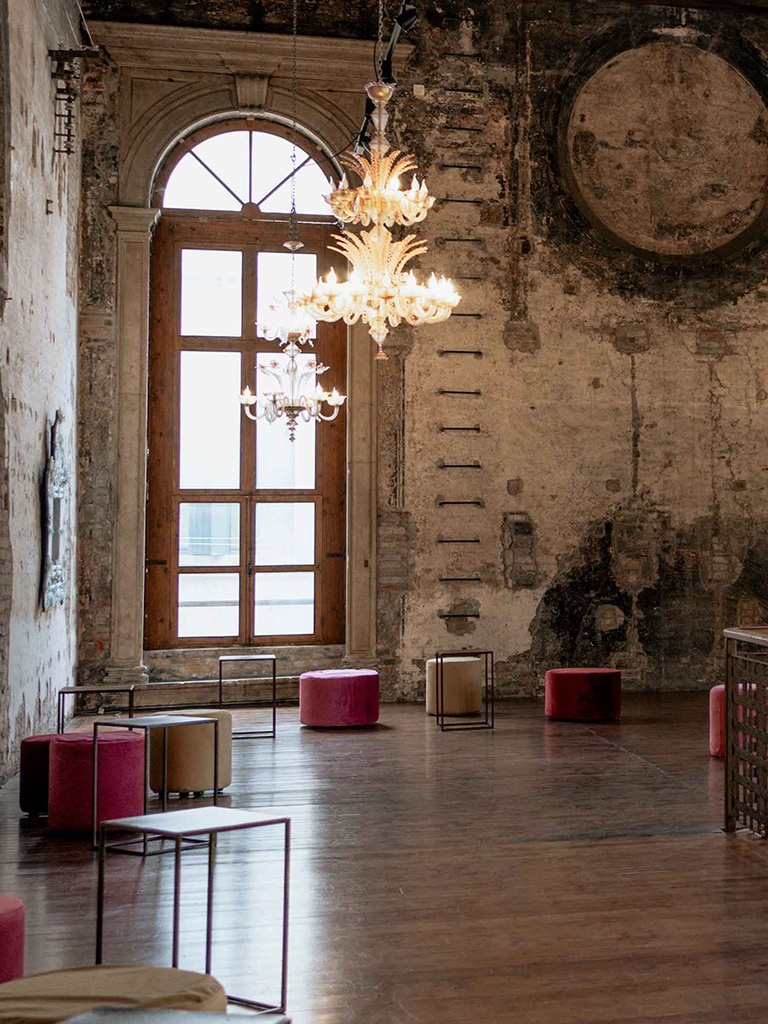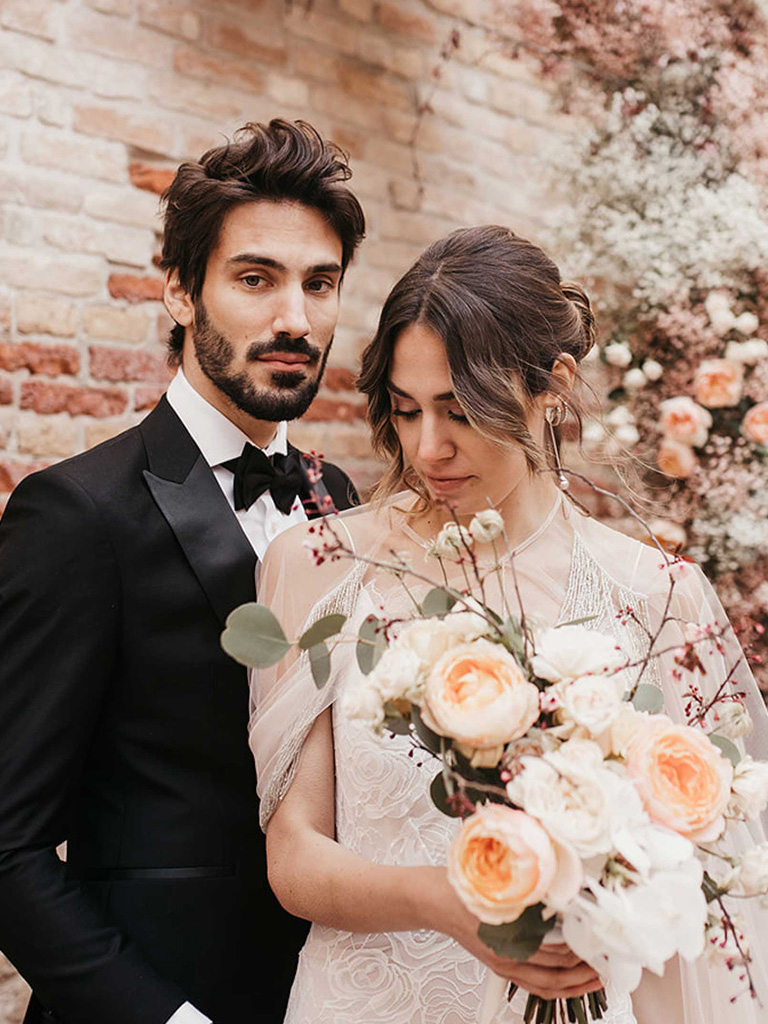 About us
Are you dreaming of a unique, fairy-tale-like destination wedding in Venice, in the most romantic city in the world? We offer a variety of personalized experiences and exclusive venues, from historical Venetian palaces, to private islands, from luxury hotels to charming restaurants.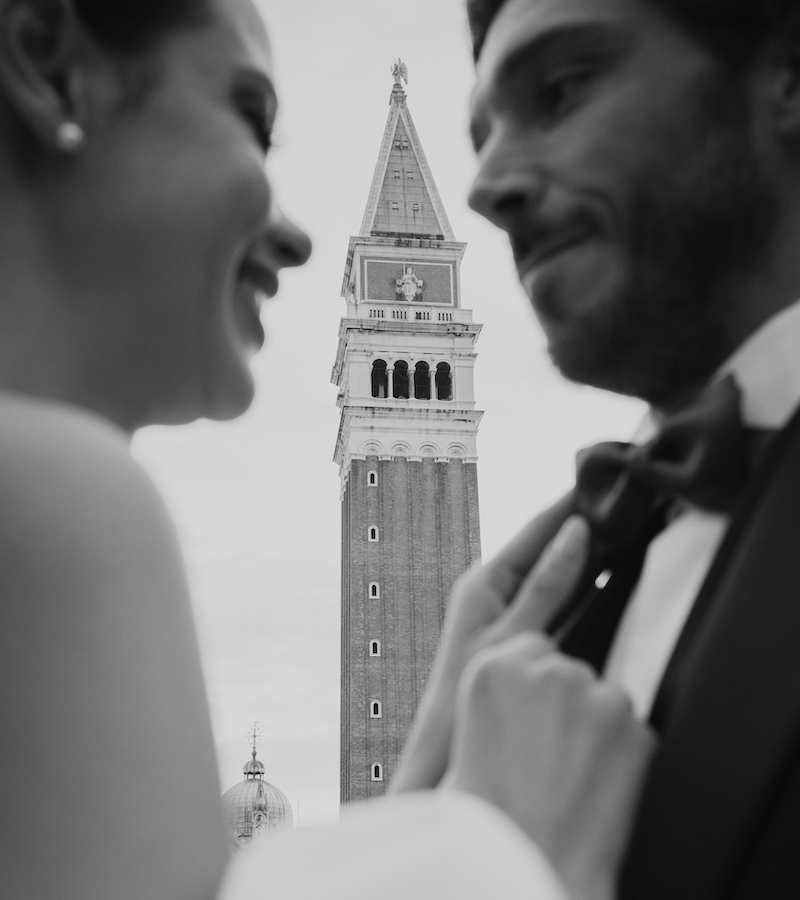 Whether you prefer a civil ceremony in the Venice town hall, a religious marriage in one of the beautiful churches of the city, or a symbolic ceremony in a high-end location, our local team of English-speaking wedding planners and designers will take care of every detail of your destination wedding, turning it into an upscale event that will be unforgettable for you and your guests.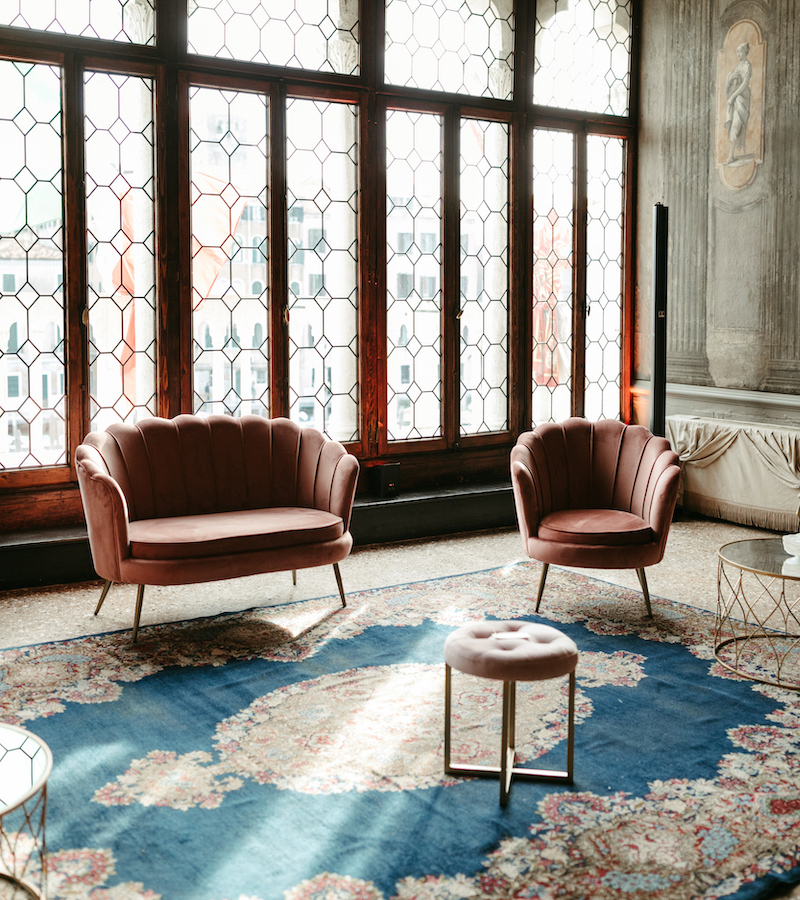 Picture this: a chic smiling newlywed couple on a gondola going under the Rialto Bridge and headed to a spectacular venue with a terrace overlooking the Grand Canal; or a bride running through St. Mark's Square to give her partner a romantic kiss at the foot of the historical bell tower facing the Basilica, during their elopement; or even an intimate exchange of vows in a hidden Venetian garden. This could happen to you.
Unique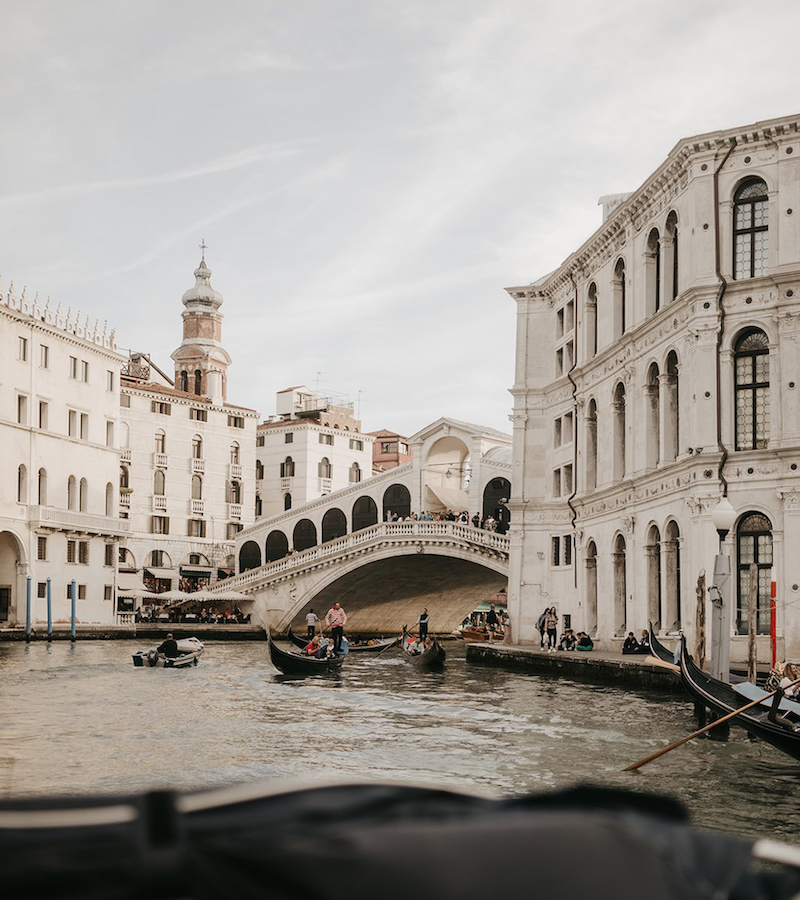 We are a wedding planning boutique agency specialized in bespoke and exclusive events and destination weddings not only in Venice, but all around Italy. Whether you decide to get married in the city of love or in Verona, Dolomites, Lake Como, Lake Garda, Tuscany, Umbria, Rome or on the Amalfi Coast, we offer you a high-professional English-speaking local team with a long-standing expertise and knowledge of the territory, ensuring you competence, discretion, creativity and reliability.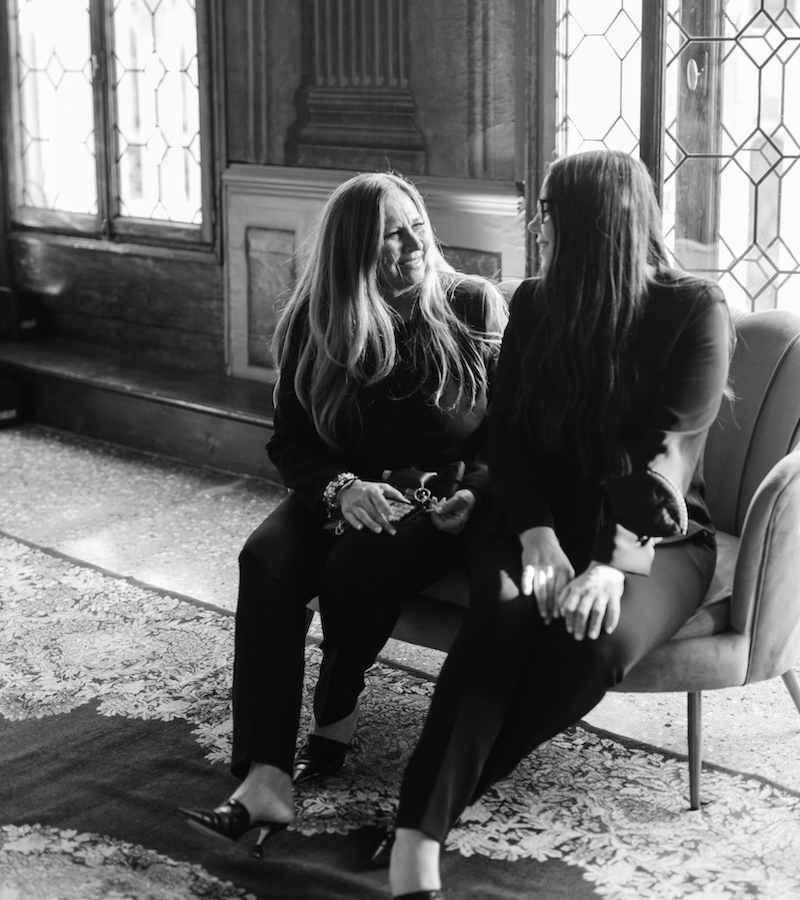 We design tailor-made experiences: your wedding will be as unique as you!
How much does a wedding in Venice cost?
Read this blog post to have further information or contact us: we'll tell you everything you need to know to get married in Venice.
Elegant
OUR SERVICES
Our destination wedding package includes:
- A thoughtfully curated and seamlessly executed Wedding Planning service, based on the peculiar characteristics and logistics of a city as unique as Venice

- On-site coordination during the day (logistics, transports, welcoming guests,…)

-Support with legal documents
- Scouting and custom selection of the highest quality vendors, based on your style and budget:

Venues & Caterers | Officiants | Photographers | Videographers | Flower Designers | Make up & Hair Stylists | Bridal and Groom ateliers | Cake Designers | Accommodations &
Transports | Rentals | Calligraphers & Stationery Designers | Musicians | …
- Bespoke Styling & Creative Direction: creation of a design project that best suits your style and budget, including color palettes, moodboards and renderings to define a cohesive look

- Design and Setup of any decor item

- Creation and customization of wedding favors, wedding bags and other accessories
- Assistance with travel arrangements (flights, car/boat rentals etc.) to reach the wedding destination, and accommodations, in collaboration with our tour operator network

- Planning of guided tours and/or trips in Venice, Italy or abroad before or after the wedding for a complete experience and assistance with honeymoon planning around Italy or abroad
Contact us
Reviews
"Elisabetta and Ginevra have been Heaven-sent and we can never thank them enough for suggesting us an exceptional niche catering company, which gave us the exclusive and superlative dinner of our dreams. The same goes for all the other suggested vendors and for the impeccable organization of travel logistics and accommodations, anything but easy when it comes to a wedding in Venice. They were also able to perfectly interpret the creative idea we had in mind, turning it into a set up that thrilled us, full of personalized and refined details. However, what we will forever thank them for is their empathy and total availability: they have been a reassuring presence, at all times, with their extreme professionalism always accompanied by a smile. And this, for us, really made the difference!"
M + G
"We hired Elisabetta and Ginevra for the organization of our destination wedding in Venice. They have always been kind, very precise, quick in response and helpful. They are extremely creative, something that we truly appreciated because they were able to style our wedding based on our
wishes, starting from an idea and then developing it. They are also very good at actually creating the set ups and they even designed and handmade our beautiful wedding favors. On the wedding day they were always present and coordinated everything perfectly. Super recommended!"
G + M
"Elisabetta & Ginevra are truly wonderful people! They took care of every single detail with taste, accuracy and inventiveness and they designed a unique and personalized event according to our needs, allowing us to experience a stress-free and fabulous wedding day".
N+M
Follow us on Instagram